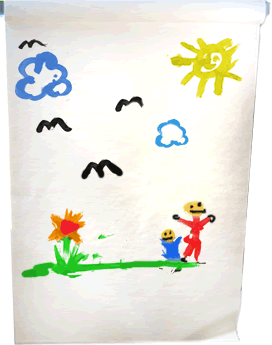 Welcome! 

     Toot~a~Lou Family Daycare offers a safe, fun, enriching home environment for each child. Our engaging, play-based program includes daily indoor and outdoor playtime, art projects, stories, movement and music activities. We value child's play as vital means for nurturing cognitive, social, emotional and physical development. Play is the primary vehicle for learning and growth. Learning through play builds coordination, confidence and it is what the child will remember for life. We focuse on problem solving, decision making and self-help, while promoting interpersonal communications. These are key elements which contribute to the child's development, self esteem and confidence. 

We offer Mother Goose T-K Curriculum. Children learn through play, art, and music.

License # 073405325

                         Hours are: Monday - Thursday

                                      8 am to 5 pm

                                20 months - 5 years old​

"Loving Care with a gentle touch"

   Toot~a~Lou Family Daycare    is a California Certified Green Business and Eco - Healthy Child Care --- we are the only one in Contra Costa County and one of a few in the state.  

   Established in 2004, It is our belief that we, our children, and our planet are all part of one system that deserves care.

   Being a Green Business means we take step to conserve resources and prevent pollution, and these steps are verified in-person by local agency representatives. 

   There are numerous program requirements that we adhere to, and some example of our actions include:

  Using non-toxic cleaning products and pest control, Eating healthy foods, Reusing materials for projects, Reducing energy and water use through efficient fixtures.

   Among many others! These actions amount to an efficient and healthy setting here at Toot~a~Lou, and they are just a part of the responsible and caring environment we offer your child.